Kansas City Festival and Nightclub Bands
Festival Bands are typically large in size or at least large in production and popularity, and tend to draw large audiences based on their name alone. Nightclub bands should match the style of music that your audience is used to, and be affordable to match your capacity and cover charge.

The Elders have definitely earned the throne when it comes to Kansas City festival bands. The Elders produce one of the biggest and best stage shows in town. From dancing girls to drummers magically appearing at the back of the crowd, The Elders are the kings of the Kansas City festival.

The Zeros

The Zeros are hands down the favorite of all Kansas City bands when it comes to rocking Kansas City nightclubs. The Zeros are always sure to draw a crowd - even if your nightclub is off in the boonies somewhere. Fans from all around will come out to see this great tribute to the 80's come to life!
kansas city bands | the zeros band | jazzoo kc | karma | kc all stars | the crayons | platinum express | liverpool beatles tribute band | the la de dahs | the mcfadden brothers | anna lee and the lucky so and sos | the kelihans irish band | jeff jenkins band - jeff and drew duo | lost wax - 90's hip hop band | retroactive 80's band | wedding guitarists for hire | kc groove therapy band | sould out band | simon and garfunkel tribute band | dave stephens jazz circus | kiss tribute band almost kiss | wonderland band | rattle and hum kansas city u2 tribute band | hothouse | kansas city charity events | links
Kansas City 1 Stop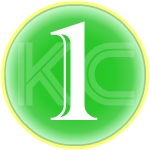 Bands for Hire Live! | Kansas City Wedding Bands | Kansas City Corporate Entertainment | KCMB News Kansas City | Big Show Dueling Pianos | Kansas City Restaurants | Kansas City Bands | Kansas City Wedding Site | The Zeros Band Kansas City | Liverpool Band Kansas City - Beatles Tribute | Kansas City Band and DJ Service | Graduation Songs for 2017 | Kansas City Bands for Hire | Kansas City Comedy Radio - The Sunday Jones Comedy Radio Show